Sunday, December 10th, 2023
Participate in the Flying Star Schooling Show…
Ride the test of your choice in the division of your choice and gain show experience Sunday, December 10, 2023.
Offering schooling test rides:
Purchase one schooling show test - $30
Purchase two tests / discount pricing - $55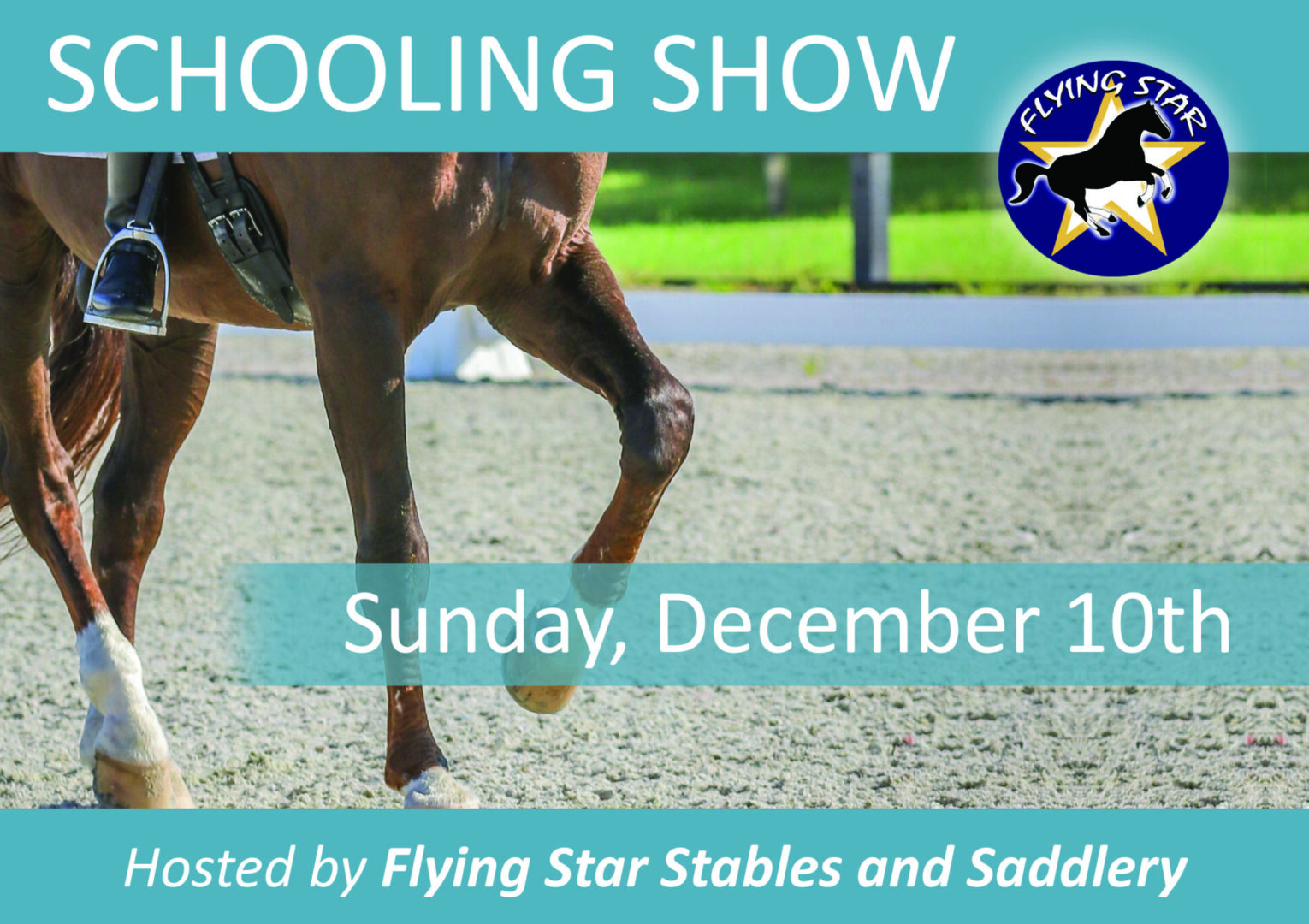 GAIN SHOW EXPERIENCE IN A RELAXED, SUPPORTIVE, LOW STRESS ENVIRONMENT!
DIVISIONS OFFERED:
JUNIOR/YOUNG RIDER (17 & under)
ADULT AMATEUR
OPEN
TESTS OFFERED:
USDF DRESSAGE - TEST OF CHOICE
USEA - TEST OF CHOICE
WESTERN DRESSAGE - TEST OF CHOICE
AMENITIES PROVIDED:
Outdoor court with shaded warm up area
Plenty of parking, ease of truck/trailer access
Judge: Julie A. O'Neil
Prize awarded for top score.
Prize awarded for Best Holiday presentation.
For Registration and Entry:
 * Please list the division and test you require in the Special Instructions field when you purchase your test.
For questions / inquiries contact us at: [email protected]
When you purchase your entry online – you will be acknowledged with a receipt of payment.
Purchase online: this link will take you to the purchase options.
At that time – please email Kim Benson with the following information: List your name, email address, best phone contact. Test of choice and second test if you ride two. Remember to list the division of your choice. Name and age of horse and current Coggins Accession number is required.
"See you at the ranch..." ~ Kim Benson