All Riding Levels and Disciplines Welcome!
Riding Lessons and Clinics
Coaching at Flying Star Stables – Classical and Competitive Dressage
The Flying Star Saddlery's mission is to provide quality horse training and instruction for horse and rider! Our training goal is to produce obedient, happy horses prepared for success in the sport their owners have chosen.
The correct training fundamentals of dressage are the guideposts as Kim clinics throughout the United States. She coaches students of many disciplines from classical and competitive dressage, western dressage, as well as, barrel racers and ranch versatility riders.
Kim focuses on rider mechanics to influence the progress of the horse! Whether you are a youth rider, classical, or competitive; lesson programs are custom-tailored to suit each student so beginners to upper-level competitors may pursue their horse dreams!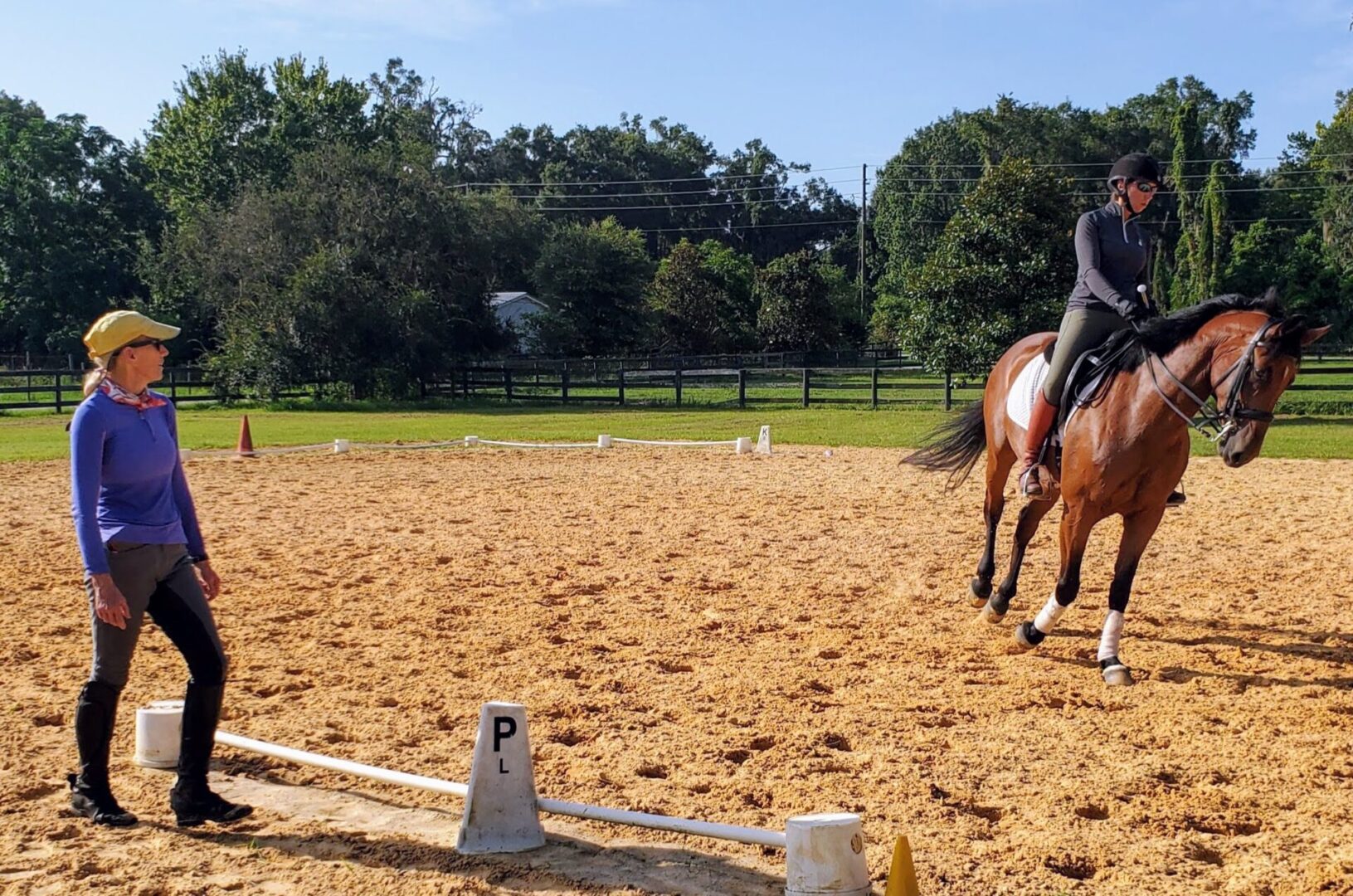 Boarding and Facilities at Flying Star Stables
Flying Star Stables offers indoor box stalls with both individual and group turnout. We boast a lovely natural outdoor riding arena and solid round pen on site! Flying Star is a unique facility in that our nutrition program is second to none! We offer custom-made feed and fresh fodder twice daily for each individual. Lots of care and labor are afforded to all animals at Flying Star Saddlery to ensure their contentment. Make an appointment to stop by and meet us, we'd love to "talk shop" and show off our herd!
Kim offers counsel for identifying and addressing nutritional and soundness needs for all levels of riding and training. We appreciate the amazing support system of vets, acupuncturists, equine bodywork specialists, chiropractors, and farriers to support your horse's health.
Please inquire about availability and rates. Stallions are welcome with an additional board fee.
SCHOOLING SHOW
RIDING TESTS / CLINIC SESSIONS
Flying Star Stables offers schooling show opportunities. Our "Ride-A-Test" / schooling show entry gives you the occasion to ride before a certified judge in a relaxed and low stress environment. Clinic sessions are an option to compliment these events, giving participants the chance to gain show confidence with support and guidance!
STUDENT SUCCESS STORIES / CLINIC PARTICIPANTS