Saddles & Horse Tack Tailored to YOUR Riding Goals.
Saddle Sales of Custom/Semi-Custom, Adjustable and Consignment Saddles
Dressage, Jumping, General Purpose Saddles
Flying Star Saddlery represents multiple British bespoke Master Saddlers and five saddle companies that create semi-custom and adjustable tree saddle brands. Flying Star Saddlery, founded by Kim Benson over 20 years ago, represents the top brands of English/Dressage saddles. As with all our horse tack and accessories, these saddles have been handpicked due to their value and exceptional performance in the field! Shop today for saddles and horse tack through our online store and receive our trademark personal service! Based in Ocala, Florida, we do saddle fitting for a nationwide clientele.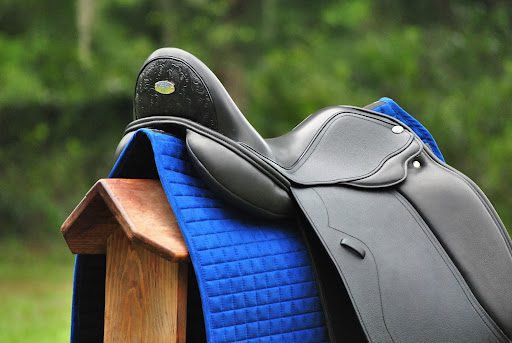 FLYING STAR SADDLERY REPRESENTS:
Albion England, Fairfax Saddlery, Ikonic Saddlery, Kent & Masters, Ovation Riding, Patrick Saddlery, Passier, Pessoa USA, Ryder Saddles and Thorowgood.
Saddle Fittings, Flocking, and Adjustments
Independent saddle fitter, based in Ocala, Florida, Kim Benson is happy to discuss the many facets of saddle fitting with you. We can evaluate your current saddle, make suggestions on needed adjustments, or suggest a demo ride on one of our many in-stock saddles.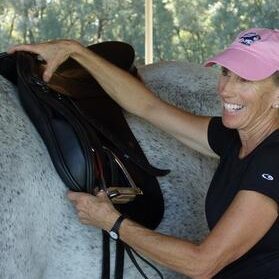 Wither Tracings – Guidance and Templates
Allow Flying Star to guide you through the procedure of taking a set of wither tracings. These are used to evaluate back/shoulder symmetry and conformation when you are in the market for a better-fitting saddle.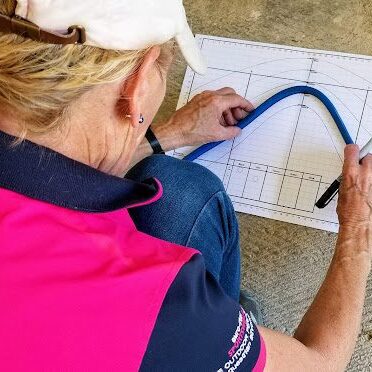 Saddle Sales - Adjustable, Custom/Semi-Custom, and Used/Consigned
Saddle Sales of adjustable, demo, used, and custom/semi-custom built saddles

Independent and unbiased saddle fitter – Kim Benson

Representing over ten saddle makers

Full and Semi-Custom Built 

Used/Consignment Saddles 
Saddle fitting and adjustments
Saddle flocking and re-flocking
Wither Tracings
Tracing Templates
Saddle Fit Clinics
Consulting/Recommendations
Quality Horse Tack
Western and Endurance
Riding Lessons
Beginner to Advanced
Dressage Training
Western Dressage
Riding Clinics
All disciplines
Basic young horse training
Colt starting
Lunging/Longline
Nutritional counseling
Fabulous horses bred at Flying Star
Consigning your horse
Finding the right equine partner
National and international search

Horse Sales Presentation
Learn about Laser treatments
Use of cold laser therapy
Rental Program
Rider security and balance are paramount in fitting, equally important is that the tree be suited to the horse's size/conformation to allow maximum freedom while maintaining an even connection to the back.
 A properly fit saddle allows the horse to hear your aids clearly and is the key to rider/ horse communication and harmony.  Saddle makers are constantly refining, developing, and changing to keep up with the demands of disciplines and horse anatomy!  Balance, comfort, and security are the cornerstones of a great fit!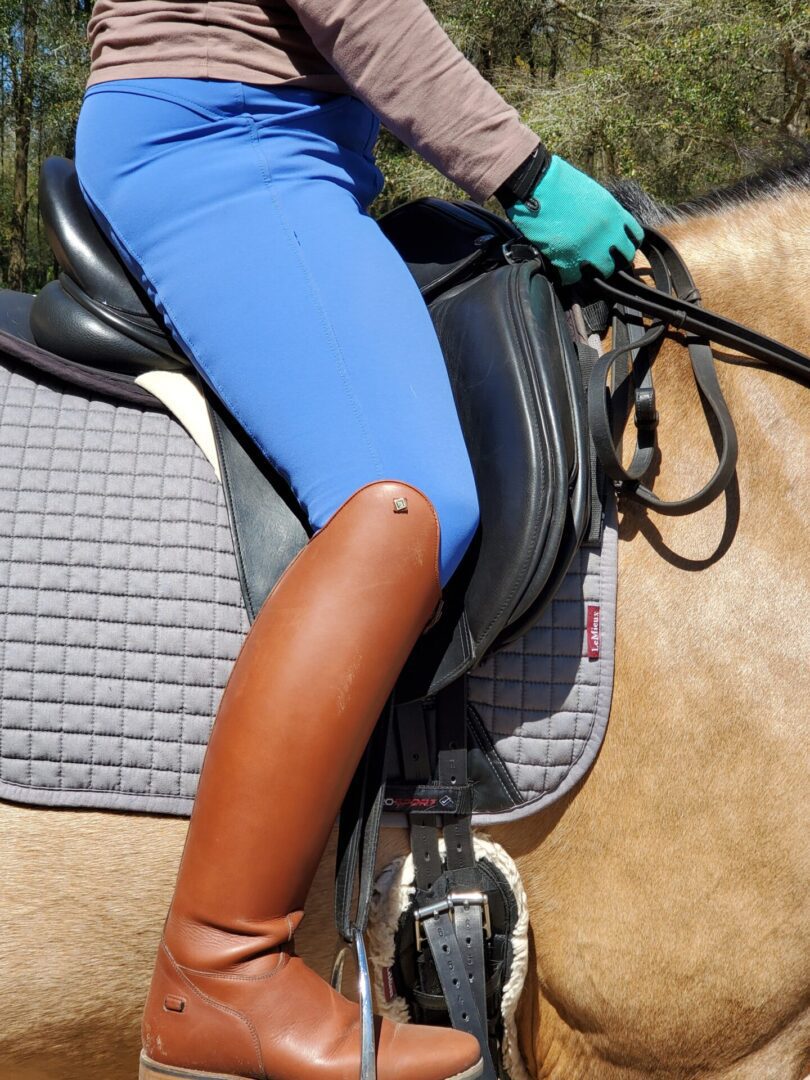 Scheduling a Fitting
This part of the process is all you! The decision to improve your riding performance and your horse's comfort level are typically the main factors. Wool flocked saddles need re-balancing annually (at a minimum) and preferably two times each year.
It's always best to have an in-person saddle fitting but if you have little access to fitters, we also offer virtual fittings, especially for help in choosing a saddle.
Saddle Fitting Process
When a saddle fitting session is scheduled, we will begin a conversation about your horse, your horse's overall conformation, your current saddle, and associated tack (girth and saddle pad are extremely important as components for best saddle fit) and, of course, your riding goals!
Flying Star might ask for photographic images of your horse with and without tack and a wither tracing to determine width at tree point and other saddle bearing data. If we don't take the tracing, we can coach you through it! Flying Star can assist you in this process and has a wither tracing package available!
During YOUR saddle fit session, we will be checking:
Saddle Balance and Length
Wither and spine clearance
Channel width
Panel contact
Billet alignment
Tree Angle and Width
On-the-spot Adjustments
Your saddle fitter / Kim Benson will check to see that the saddle panels sit evenly along your horse's back, whether there is adequate clearance at the spine and lateral clearance at base of wither and that the saddle allows the shoulder to move freely. From what she SEES and FEELS, adjustments can be made to the flocking in your saddle to rebalance it and/or shimming to correct any other imbalance issues.
All the above points must be considered to set the stage for that happy horse and rider team that is the Flying Star mission!
Fitting Session Etiquette
As a courtesy to your saddle fitter please have your horse groomed – all your tack ready.  We prefer, if possible, for you to hold your horse and not tie it!  This promotes safety and ease of movement! Rider needs to wear appropriate riding gear.